NEBOSH Qualifications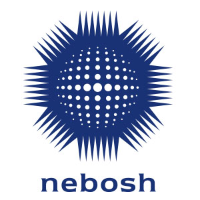 NEBOSH, also known as The National Examination Board in Occupational Safety and Health was established in 1979. It is an independent examining board and awarding body that has a charitable status. A NEBOSH course is recognised globally and they offer a number of vocationally-related qualifications that meet the health, safety, environments and risk management requirements related to all work places positioned in both the private and public sector.
A NEBOSH course will enable individuals to obtain a NEBOSH certificate or NEBOSH diploma and they are a highly sought after qualification. Around 30,000 candidates opt to undertake NEBOSH courses each year. There are more than 400 courses on offer in 80 different countries. Many professional membership bodies recognise NEBOSH qualifications such as the International Institute of Risk and Safety Management.
What does a NEBOSH qualification offer?
Health and Safety is now a legal requirement and companies are expected to meet all necessary requirements. They are obliged to meet these standards so that the health and safety of its employees and customer's remain an on-going concern and priority. Over the next five years the number of Health and Safety Officers, Professionals, trainers and consultants is likely to increase three-fold. Ensuring that you have a NEBOSH certificate will ensure that you become an important part of a competitive, world-wide market.
A NEBOSH qualification will provide individuals with the knowledge required to deal with Health and Safety issues. This is an important tool for any manager and will help the company to function and operate efficiently and importantly, within the laws.
Employers with staff that have NEBOSH qualifications prove that their commitment to health and safety is paramount. Any employee that has a NEBOSH qualification will show that they have the right skills required to implement the right methods and meet all health and safety requirements. For all employers considering sending members of staff on a NEBOSH course it should be seen as an investment. This is because their staff will have an understanding of health and safety issues that brings value to their company.
Let's not forget the importance of Health and Safety. People with NEBOSH qualifications understand what is required from a Health and Safety perspective. This will benefit their workplace and their employer avoid prosecution, absence costs, litigation and damage to their reputation.
When compared to IOSH, the cost of a NEBOSH qualification is higher and takes longer but it is beneficial in many ways.
IOSH Qualifications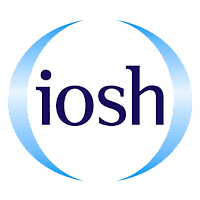 IOSH or The Institution of Occupational Safety and Health was founded in 1945 and has more than 38,000 members. When it comes to comparing IOSH to NEBOSH there are many things to take into consideration. The first thing being the way in which the industry you operate in is exposed to risk.
IOSH offer a three-day intensive course that is designed for those who have a responsibility when it comes to handling health and safety. The course is aimed at non-health and safety experts who have to manage risks and resources. It offers a brief introduction into health and safety offering delegates a certain level of knowledge. The courses cover key elements of health and safety issues that managers should be aware of but it also touches on environmental issues.
NEBOSH or IOSH - Final Verdict
The NEBOSH Certificate or Diploma is crucial for all health and safety practitioners. It offers a more in-depth insight and qualification that helps to enhance the knowledge required to deal with health and safety issues in the work place. The courses are flexible and can be completed as it suits the individual. This is a globally recognised qualification that is highly regarded in many ways.