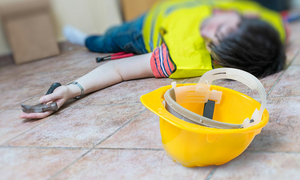 Slips, trips, and falls: These accidents can occur due to uneven surfaces, poor lighting, or wet conditions on a building site.
Falling from height: This can happen when workers are not properly protected or trained to work at heights.
Vehicle collisions: Heavy machinery and vehicles are commonly used on building sites, and accidents can occur if proper safety procedures are not followed.
Struck by moving objects: This can happen when tools or materials are not properly secured or when workers are not aware of their surroundings.
Electric shock: This can occur if electrical equipment is not properly maintained or if workers are not properly trained in electrical safety.